University College Dublin want your input in their Irish IT Businesses and Multi National Enterprise (MNE) Survey

UCD are examining the relationship between local Irish IT companies and multinational IT corporations. The research objectives are to determine the nature of these relationships and how they play a role in the shape of the IT sector in Ireland.
Thursday, 17 April 2014 14:27
TechFire
are a programme of focused management briefings for IT professionals, from the publishers of TechPro (formerly ComputerScope).
TechFire briefings are run in an interview format, presented by TechPro editor Paul Hearns, Powerpoint presentations are limited; the emphasis is on Q&A, discussion and information sharing.
Tuesday, 15 April 2014 13:37
Businesses in Ireland today are spending up to €630 million annually in preventing Cybercrime, a new report by advisory firm Grant Thornton suggests.
Data breaches and the penetrable nature of the modern technology-led business have been highlighted in recent years. The report's findings suggest there has been little, if any, change, with notifications of security breaches rising 36% as of 2012.
Wednesday, 09 April 2014 00:00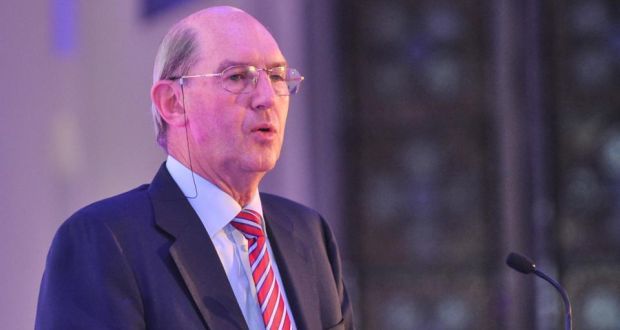 Irish Computer Society Fellow Dr Dennis Jennings has become the first Irish person to be inducted into the Internet Hall of Fame. The award celebrates the achievements of global thinkers and their contributions to the development and advancement of the internet.
Tuesday, 08 April 2014 10:24
(L-R):Clare McInerney(Lero), Minister Ruairí Quinn, F1 in Schools finalist and winner of ICT Young Person of the Year Award 2013 Joseph Moran and Jim Friars (ICS).
Organisers of the 2014 ICS Scratch Competition, the Irish Computer Society (ICS), has seen the highest number of applicants in the five years since it began. The competition gives students an understanding of how software is built and how it works. It challenges students to create stories, games and animations using software, encouraging innovation and creativity; and giving them a taste of possible future careers in IT.
Monday, 07 April 2014 08:35
The European Parliament has voted to end roaming charges by Christmas 2015, as part of a wider vote in support to the Commission's proposed regulation for a "Connected Continent" (telecoms single market)*.
"This vote is the EU delivering for citizens. This is what the EU is all about – getting rid of barriers to make life easier and less expensive."European Commission Vice President Neelie Kroes said:
"Nearly all of us depend on mobile and internet connections as part of our daily lives. We should know what we are buying, we should not be ripped-off, and we should have the opportunity to change our mind. Companies should have the chance to serve all of us, and this regulation makes it easier for them to do that. It's win-win."
Friday, 04 April 2014 13:44
Last year, the Minister for Education and Skills announced a wide-ranging review of apprenticeships in Ireland. The role of the review was to "examine the future of apprenticeship training in Ireland with a greater focus on work-based learning and a closer alignment of the current needs of the Irish labour market."
A Review Group was established to progress this task and submissions from organisations and bodies with an interest in this area were considered.
Thursday, 03 April 2014 13:57
Announcing the 2014 IT Architects Conference. It is your opportunity to find out the latest in IT systems design and to meet world experts in IT. This unmissable event is now open, Click here to find out how to book your place.
Organised by The Irish Computer Society (ICS) and the Irish chapter of IASA, The event will be packed with informative presentations delivered by leading industry experts and in-depth accounts of real-world challenges will be given by respected figures in the sector.
Tuesday, 01 April 2014 10:25
The guys at Tech Week are giving Irish Legends a Tech- makeover! So far they have unveiled the TRUTH behind the Salmon of Knowledge and showed us what a Leprechaun looks like in 2014.
Good work TechWeek ;)
Stay tuned for more Legends 2.0 such as:
- St. Brigid's Cloak - Magic or Technology?
- The Shamrock - Lucky Charm or high-tech gadget
- The Banshee - A thing a nightmares or stuff of robotic genius..?
www.techweek.ie #techweekirl @TechWeekIRL facebook.com/techweekireland
Tuesday, 01 April 2014 08:22